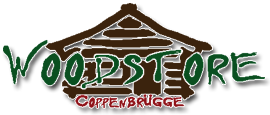 Patricia Vonne Band
Freitag, 22. Juli 2011,
Over the eight years since her debut album, Patricia Vonne has proven herself a truly ascendant and transcendent musical artist. The lovely San Antonio, Texas born and bred Chicana "has absorbed just about every indigenous musical style Texas has on offer, and can summon any one in the flick of a castanet or guitar pick," notes the Houston Press.
In the same fashion as her lyrically and stylistically multilingual sound melds and soars above a rainbow of genres and musical flavors, Vonne has also handily crossed geographic borders, rising to popularity across Europe while also "quickly taking her place among Texas's musical treasures," notes the Austin Chronicle.
And in the process Vonne has won the highest praise and comparisons in the music media. "Imagine a young Chrissie Hynde fronting the Mavericks with a little help from Calexico," raves England's Word magazine. "Looking like a gypsy Polly Harvey and sounding like Lucinda Williams with Nick Cave's sense of doom," observes Mojo. It's no wonder The New York Times praises her as "this Renaissance woman of Austin, Texas," where Vonne now resides.
On her fourth release, Worth It, Vonne continues to expand and enrich her creativity to compelling and stunning effect, thanks to what The Sun praises as "talent to melt the coldest heart." Already noted as "an excellent singer songwriter" (Uncut) and "a beguiling storyteller" (Harp) with a "dramatic songwriting flair" (No Depression) for her largely collaborative compositions on previous discs, this time out she pens six of the album's 10 songs all on her own.
Her energetic and haunting title tale of empathy for a dear plagued friend opens the set, which wraps up with a twangy country-rock punch on the cheeky "Gin and Platonic." Vonne captures the full-blooded passions of the many moods of love on the airy border rocker "Truth Awakening," the simmering "Castle Walls" and the Texas honky-tonk dancer "Love is a Bounty" (the first song she ever wrote). And she makes the power of prayer mesmeric on the bilingual "La Lomita de Santa Cruz," which pays tribute to the faith of her great-great-grandfather.
The sound and spirit of San Antonio swirls through "Cut From The Same Cloth," which was written with Rosie Flores (who shares the city as a hometown with Vonne) and features backing vocals on the chorus by Flores and Texas legend Joe Ely. Vonne's now-trademark flamenco rock'n'roll resonates through the Spanish language "Fuente Vaqueros" and "El Marinero y La Sirena," both written with longtime San Antonio music scene stalwart Michael Martin. The outlaw Old West meets crackling modern electric rock on "Cowskulls and Ghostowns," co-written with Shawn Sahm, son of the late Texas music icon Doug Sahm and musical pivot of the continuing Texas Tornados. All told, it's an album of affirmations and an assertion of the power of self-worth, at times in spite of the travails that are part and parcel of life.
Worth It is the third album Vonne has recorded with noted Austin producer Carl Thiel, who has proven a perfect musical and spiritual recording guide thanks to his youth growing up in Mexico City. It features her band Robert LaRoche, founding guitar player and collaborator formerly of Virgin Recording artists "The Sighs", "drummer Dony Wynn (who has toured and recorded with stars like Robert Palmer and Brooks & Dunn, among many others) and bassist Scott Garber (whose many credits include work with Giant Sand, The Indigo Girls, Timbuk 3, Alejandro Escovedo, The Silos, The Sidewinders/Sand Rubies and Ronnie Lane, to name some but hardly all). Rick Del Castillo of Austin's Del Castillo brings his wondrous gut-string flamenco guitar playing to the mix, San Antonio's Joe Reyes burns on electric guitar, and Austin pop-rock maestro Darin Murphy wails on harmonica. And Vonne's original New York band shows their stuff on the final track. Together they all create true Texas music for the world.
The release of Worth It finds Vonne embarking on her next European tour, where her stage-scorching live shows have found favor throughout the continent in clubs and concert halls as well as on major festivals. "We came expecting some raucous Tex-Mex, and left exhilarated by a Rabelaisian cocktail of the most sensual flamenco crisscrossed with a heady brand of rock'n'roll that was pure Texas," reported Irish Times.
Similarly, Maverick raved how "nothing could have prepared me for this extraordinary gig. You know how it is when you've seen the best gig in your life? Well, for me it's probably still Led Zeppelin at the Royal Albert Hall in 1969. But this one came mighty close…." Back home in Texas, she has shared stages with Ely, Alejandro Escovedo, Los Lobos, Chris Isaak,Raul Malo, Buddy Guy, Cyndi Lauper, Johnny Lang,and Tito & Tarantula (with whom she also toured Europe as a special guest musician in 2002), and enjoys stature as a popular headliner in clubs throughout the state.
Vonne's heartfelt and sure-footed artistry was nurtured in a large, loving and creative family of 10 children — including her acclaimed filmmaker brother Robert Rodriguez — in which she was reared on "my mother's music and my brothers' record collections," she explains. While living in New York City in the 1990s, she began making music as a bassist and harmony singer and writing songs before meeting and marrying LaRoche and stepping into the spotlight as an artist in her own right.
Making her initial mark on the Manhattan club scene, Vonne recorded her self-titled debut album in the Big Apple (with Texpatriate guitar slinger Kirk Brewster of Dallas rock legends The Werewolves in her band) before relocating to Austin in 2001 and releasing it on her own Bandolera Records the following year. The critical response in her home state was strong and immediate. The Austin American-Statesman dubbed her "a Tex-Mex spitfire with a rock'n'roll heart [who] plays a border-crossing bilingual mix of flamenco flamboyance and down-in-the-mud exuberance that's a Lone Star original," while the Austin Chronicle praised the disc as a "bilingual tour de force [that] melds eclectic with electric and exudes an elegance seldom associated with rock."
She followed with Guitars & Castanets, which No Depression hailed as "a bold venture dripping with passion and style" on which she celebrated her Lone Star State and borderland roots. It included salutes in song to such inspirations as Ely ("Joe's Gone Ridin'"), Alejandro Escovedo ("Guitarras y Castañuelas") and Johnny Reno ("Sax Maniac"), and guests like noted Austin guitar stars and singer-songwriters Charlie Sexton and Jon Dee Graham as well as Chris Isaak band saxophonist Reno. The CD's bonus track, "Traeme Paz," was featured in the film and on the soundtrack album for Once Upon A Time In Mexico. "If her debut was flat out stunning, call this a knockout," effused Harp.
Album three, Firebird, garnered even further praise as "her strongest yet," observed her hometown San Antonio Express News. "Great stuff, passionately played, exquisitely arranged and meticulously delivered," noted Newhouse News Service. The songs reflected her time in Europe on the musical tour diary of "Dutch Cigarette" and her tribute to famed poet Federico Garcia Lorca, "La Huerta de San Vincente," inspired by a visit to his home in Granada, Spain. The disc was bookended by the English and Spanish versions of her song "Missing Women"("Mujeres Desaparecidas") for the hundreds of young women murdered in Juarez, Mexico.
Along the way, Vonne made her mark on the silver screen playing Dallas in Sin City as well as a part in Spy Kids. Next year will see her in Machete alongside Robert DeNiro and Don Johnson. She was the 2009 Grand Prize winner in the Latin category of the John Lennon Songwriting Contest for "La Huerta de San Vincente," and "Mujeres Desaparecidas" was featured as a free download on the Amnesty International website. And since 2003, Vonne and her band have had their Texas rock'n'roll roots affirmed by being asked every year to play the Buddy Holly Center's Summer Showcase Concert Series in Lubbock.
For the young girl of yore who would have loved nothing more than to make music when she grew up, Vonne's career has been Worth It indeed (one reason why the new album strives to give back to others through lyrics and music from her great big warm heart). "It's been more than a dream come true," marvels Vonne. "And it keeps getting better."
Videos
Video wird nicht angezeigt? Youtube Link in neuem Fenster öffnen

Weiterführende Links

Weitere Konzerte