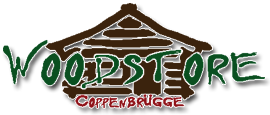 Rhys Crimmin & the Toms
Samstag, 22. August 2015, Einlass: 18:00 Uhr, Beginn: 19:00 Uhr
Crimmin ist genauso, wie sein lanjähriger Freund Carus Thompson , ein australischer Singer/Songwriter. Auf seinen Tourneen traf er die Musiker, mit denen er eine Band gründete (alle haben ein Tom in ihrem Namen). Egal wie oft diese Band auf der Bühne steht, keine Show gleicht der anderen. Sie reißen das Publikum mit ihrem Können,den Ideen,ihrer Energie und der überspringenden guten Laune einfach mit.
From the moment Rhys Crimmin & the Toms start playing, audiences are drawn to the warm sound they create. An infectious live show, with so much energy and craftsmanship on stage, it is hard to know where to look! Playing hundreds of shows a year, they are still always unpredictable. You are likely to witness clapping, dancing, spontaneous jams, and even the odd sing along!

Rhys Crimmin & the Toms are a product of Terang Born Rhys Crimmin, and his travelling one man band multi-instrumentalist show. An ever growing show of Guitars, Didgeridoos, Harmonicas, Kazoos, Foot Percussion, and anything else he can get his hands on! He has been amazing crowds around Australia every night with his unique style that he likes to call 'Aussie Roots Reggae & Dirty Foot Stompin' Blues'.

After travelling solo for so many years Rhys has been able to jam with a lot of Artists, allowing him to hand pick some of the finest Musicians Australia has to offer, and coincidentally they all have 'Tom' in their name!

Rhys first met Drummer Tom Jones in 2008. It was in Jonesy's hometown of Sale, and after a few jams Rhys asked Jonesy to record on Rhys' 2008 Album 'Musical Journey'. Months of touring as a duo soon followed.

Rhys met Fiddle player Meagan Thomson in 2009 whilst playing snow shows at Megs' workplace, a hotel at Mount Hotham. After getting up to jam most nights, Megs was asked to join the band and the trio completed a tour together as well as regularly playing festivals together.

When Rhys decided to enter a world band competition, the idea of a bass player was brought up, and after a shout out to fans on facebook, Camperdown lad Tom Collins was quick to reply.

'The Toms' were born!

After only their first 4 shows together, they had won state and national finals in the Emergenza World band Competition and were being flown to Germany to represent their home country in the World Final. Before they could manage to tour Australia, they were being flown to tour around the world!

In March 2012 Rhys Crimmin & the Toms recorded a Brand New song called 'The Aussie Song', and will release it as a Studio Produced Single in July 2012. It will feature on an album of some of Rhys' older solo tracks, from 2005 EP 'Nightowl', and 2008 Album 'Musical Journey'. These songs will be re-recorded live in the new 'full band style'. In August 2012 they will be heading to Germany to represent Australia in the Emergenza World Band Competition Final at the Taubertal Open Air Festival, before touring Europe for 3 months.

On returning home, 2013 will see the release of Rhys Crimmin & the Toms' highly anticipated first studio album as a group! The Album will feature all new songs and a whole new band sound compared to previous solo efforts.

Rhys Crimmin & the Toms are a band of hard working, independent, constantly touring Road Warriors! Be sure to check them out when they come to your town for a show, or make sure you catch them at a festival near you!
Videos
Video wird nicht angezeigt? Youtube Link in neuem Fenster öffnen