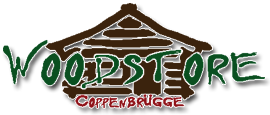 FOWOKAN - Sam Kelly & Paul Jobson
Samstag, 04. März 2017, Einlass: 19:30 Uhr, Beginn: 20:30 Uhr

FOWOKAN features Internationally acclaimed drummer SAM KELLY (Cymande, Chaka Khan, Nicky Thomas, Crown Prince Miller, Rico Rodriguez, Janet Kay, Victor Romero) and is fronted by International reggae artist JIMMY LINDSAY (Steel Pulse, Jimmy Cliff, Bob Marley, Cymande) who had reggae chart hits in the 1970s with Bill Wither's "Ain't no Sunshine" and The Commodores' "Easy".
From their time together in "Cymande", the legendary British funk band, FOWOKAN re-unites core member Sam Kelly with lead vocalist and international reggae artist, Jimmy Lindsay.
With Cymande's long awaited return to the international music scene during 2014, there is currently much publicity surrounding both these great musicians. In 2009 Jimmy performed at The British Lovers Rock Show where he received an Award for his contribution to Lovers Rock and British Black Music.
With a lengthy legacy in the UK and international music scenes, Jamaican-born drummer, Sam Kelly, is highly respected for his musical ability across all genres including reggae, R&B, soul, jazz and funk.
FOWOKAN is also Paul Jobson(Boney M, Ben E. King, Joss Stone - MD/keyboards/vocals), Richard Sadler (bass/vocals), Tony Qunta ('Odyssey', Mervyn Afrika, Cheryl Alleyne - guitar/vocals) and Jerome Marcus (Zigaboo Modeliste, Imelda May - percussion/bvs). Each of these musicians brings their own history of great performances and collaborations.
The band members hail from Jamaica, Singapore, South Africa, Denmark and England.
Videos
Video wird nicht angezeigt? Youtube Link in neuem Fenster öffnen

Video wird nicht angezeigt? Youtube Link in neuem Fenster öffnen